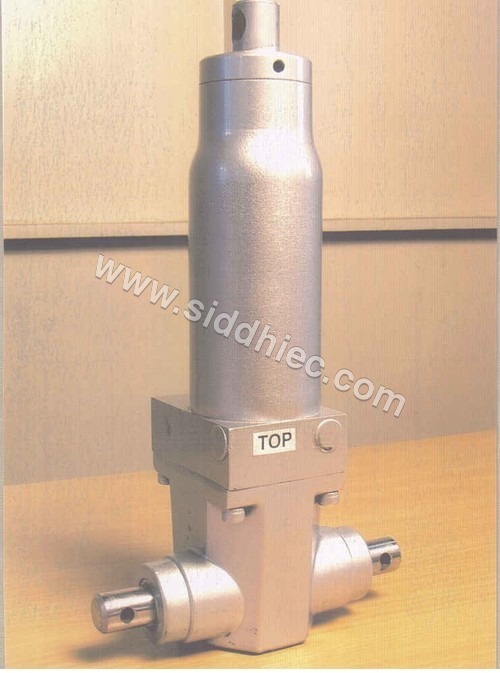 Hydraulic Actuator for Medical Application
Product Description
Hydraulic Actuator

Hydraulic Actuator for Medical Application does not require external power to perform its operation. The actuator is installed in trolleys, operation tables, physiotherapy tablets and other medical equipment to adjust height conveniently. Also, you can use it in the salon & parlor chairs and assembly lines. When caring for patients in hospitals, clinics and healthcare centers, simple operation & installation, consistency and dependable performance are required. Each actuator is fabricated by utilizing high-quality materials to ensure smooth and noiseless functioning. Self-contained and zero maintenance design of this actuator ensures seamless functioning every time. With this actuator, patient handling becomes easier and safe whether an electric source is available or not.
Other details:
UNSPECIFIED TOLERANCES AS PER IS 2102:

1000 UP TO 2000

+ 1.20

400 UP TO 1000

+ 0.80

120 UP TO 400

+ 0.50

30 UP TO 120

+ 0.30

6 UP TO 30

+ 0.20

0.5 UP TO 6

+ 0.10
Applications:
(a) Height adjustment for various medical equipments & hospital furnitures like trolleys, physiotheraphy tables, operation tables, recovery trolley etc.
(b) Height adjustment of Saloons & Beauty Parlour chairs.
(c) Height adjustment in assembly lines.
Features & benefits:

1. Compact & self contained design
2. Quite & smooth operation
3. Maintenance Free
4. Easy to install
5. Maximum lifting capacity 300Kg.
6. Stroke Length: 140.00 mm.
7. Light Weight Aluminium Die Cast Body.
8. Colours available: Pearl White & Metallic Grey.
It comes with a Replacement Guarantee of 12 months against any manufacturing defects.